WELCOME TO UPPER ISLAMOUTH & MEIKLEOUR SALMON FISHING ON THE TAY
We are now taking booking for 2024 by phone or online
Upper Islamouth and Meikleour House is a picturesque double bank Tay beat set in the stunning grounds of Meikleour Estate.
The beat commences at the junction of the Tay and the Isla and extends for approximately 1.7 miles upstream. It is perhaps for the Islamouth and Castle Pools that we are most famous and to follow the path to these pools is to follow in the footsteps of many angling greats.
Back in the hands of Meikleour Estate since January 2014, the beat has been through extensive improvements of river banks and facilities. It has been featured on prominent TV programs, national newspapers and magazines and even a marketing campaign for Bentley Motors. The beat also hosts the Opening for the Tay Salmon Fishing Season every January.
We are proud to offer some of the very best salmon fishing set-up on the Tay with an award winning "Fish – Eat – Sleep" experience working hand in hand with our sister company The Meikleour Arms. Recently launched, the Stable Cottages offer wonderful comfort on the bank of the River Tay (one, 2 and 3 bed table cottages available, rated AA 5 Stars in Nov 2023).
Head Ghillie Calum McRoberts and second ghillie Ian Jones are hugely experienced guides and boatmen. They welcome the expert and novice alike and can provide fly fishing lessons if required. Ian and Calum are always happy to advise you in advance of your trip on the best tackle for the conditions. Their passion for the River Tay is second to none and booking a boat with your personal ghillie is an unforgettable experience. We very much follow the Tay District Salmon Fisheries Board conservation measures and we thank you in advance to support our catch and release policy.
To book your fishing and accommodation just give Pamela a call our send her an e-mail . The office is open from 8:30am to 4pm.
For trout and grayling fishing kindly contact the estate office for permits. Terms and conditions apply.
** For latest news and catches check our Facebook and Instagram Accounts **
Rooms & Cottages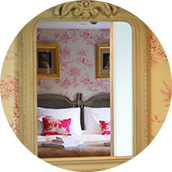 Stay and Eat with us
Our award-wining Meikleour Arms offers great bedrooms, serviced cottages and fabulous country food.
See & Book
Fishing Tuition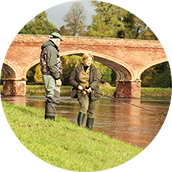 Learning salmon fishing with our ghillies or perfecting your Spey casting with a professional coach: ask us.

Read
Trophies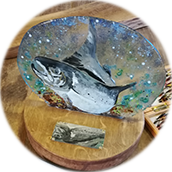 The beats is proud to run the John Moses Trophy and to present the iconic Malloch Trophy Winner in collaboration with the Tay Rivers Trust.
Press & Media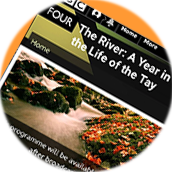 Our beautiful beat is regularly featured in TV programs, in the press and much more...
Read
Charitable Work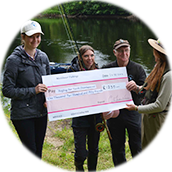 The beat is proud to support several youth development charities and engage with local schools
More